EATING OUT
---
Think before you order
DO NOT supersize
Share with a friend
Order a kids size meal
Take part of your meal home
SMARTER SNACKING
---
Check you hunger level: Are you actually hungry? Or are you tired? Bored? Lonely? Emotional? If you aren't hungry skip the snack until you are
Check your fluid level: Are you thirsty rather than hungry. To get rid of the confusion, try drinking a glass of water before your snack
Check portion size: Theres no need to give up your favourite foods to manage your weight or improve your health. The biggest problem is not what we eat but how much we eat. They key to healthful and delicious eating is to downsize your portion at breakfast, lunch , dinner and especially snacks.
Check food labels and facts: Always read the back of foods you are going to snack on as you will be surprised. Some 'nutrition' bars have 300+ calories, loaded with fat and carbs. (refer to how to read a nutrition label)
DO NOT BE FOOLED!
---
Pay attention to your snack: Its easy to overeat (and still not feel satisfied) if you eat while driving, reading or watching tv. Slow down and enjoy your snack; you'll eat less and enjoy it more!
GOOD ON THE RUN SNACKS
---
Vegetables: carrot, celery & cucumber.
Fruit: dried or fresh – keep single servings handy.
Water/milk: low fat/fat free milk or water is better than soft drink or coffee, and low in calories.
HOW TO READ A NUTRITION LABEL
---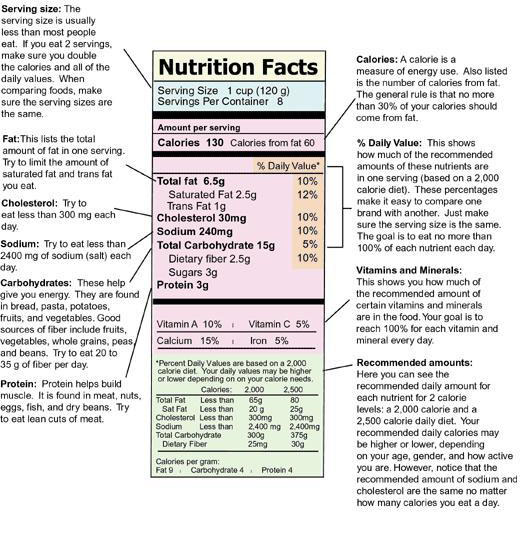 Contact: